The Push (formerly 'The Pentland Push') is an annual long-distance challenge in the Pentland Hills, set by St Columba's Hospice to raise funds for their patients.
Tasked with generating a much higher volume of participants, the creative execution had to elevate the brand in line with other renowned tests of endurance, while appealing to a broad audience of individuals / families / friends / corporate teams / clubs & societies.
The re-brand is bold, fun and plays on the uphill nature of the event.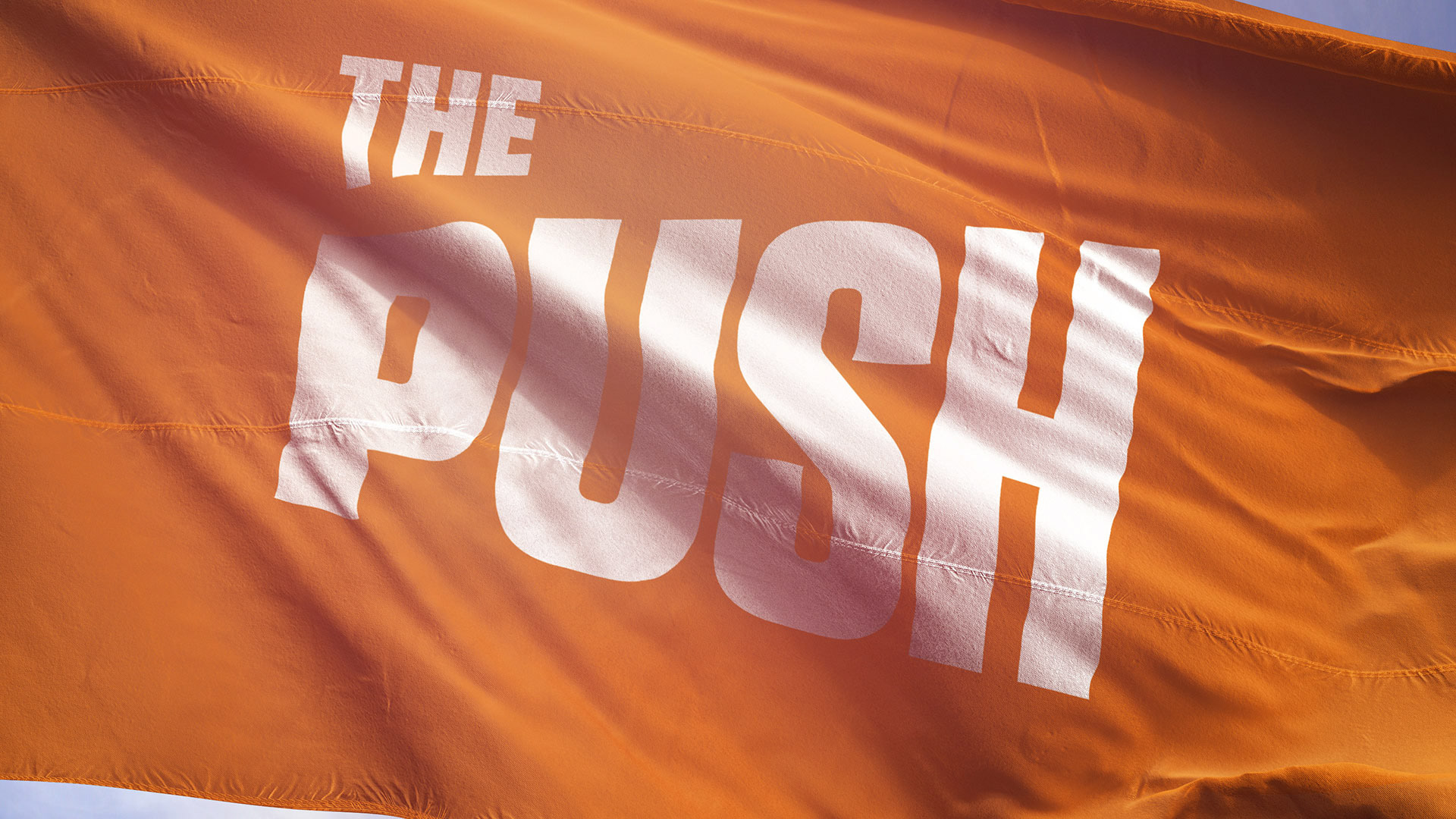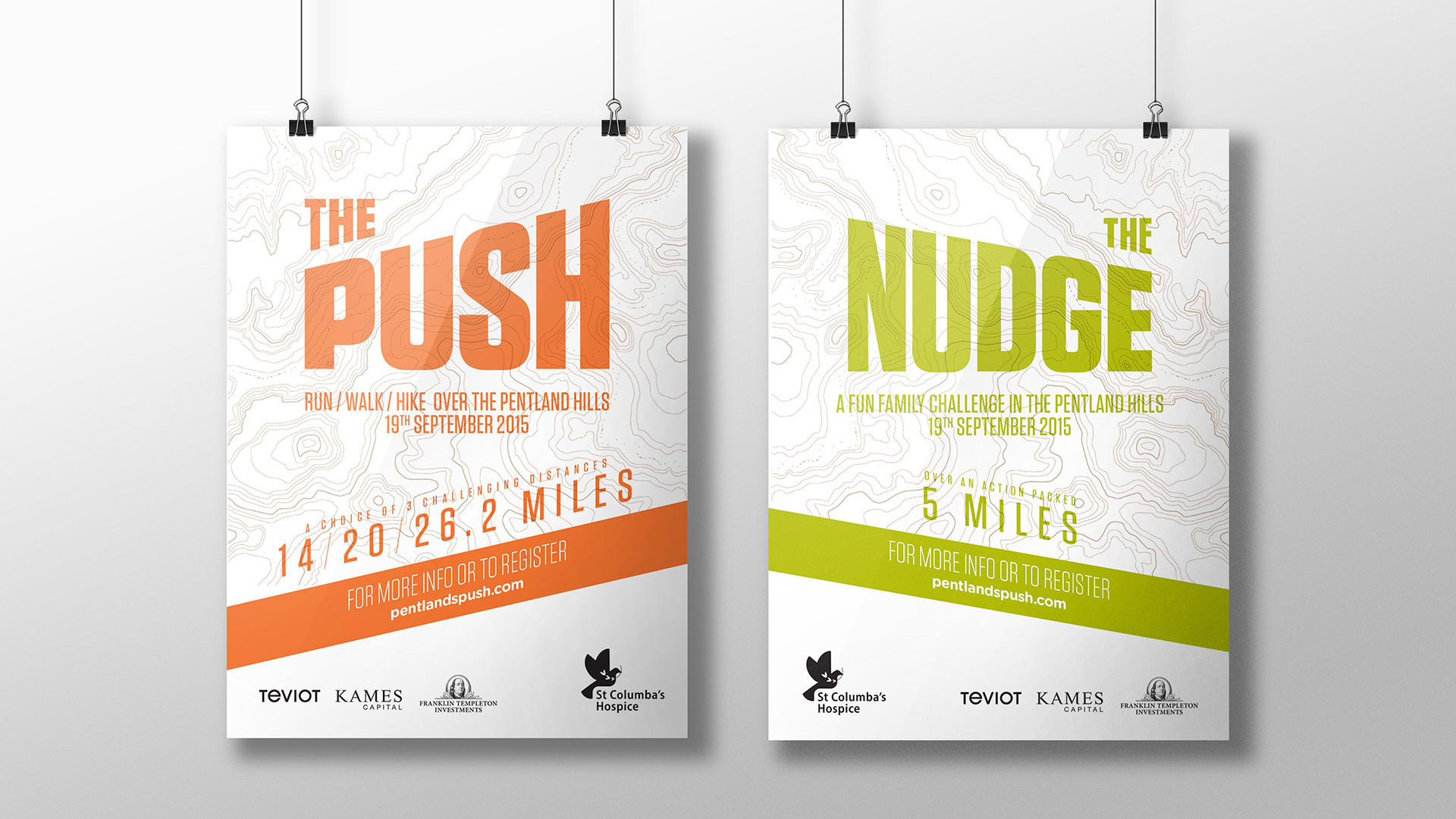 T-shirt & Participants Pack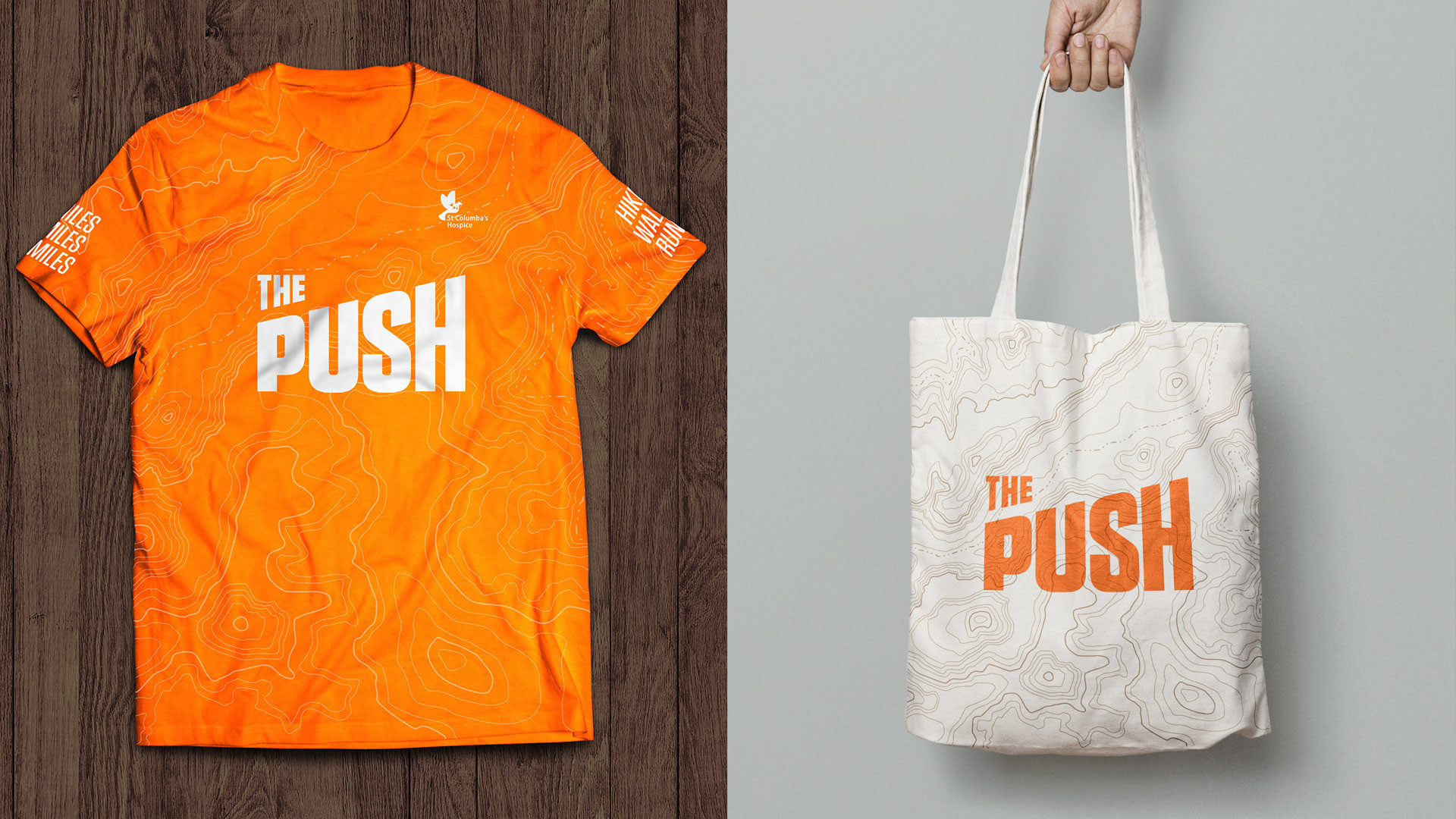 Promo Cards & Nudge T-shirt